SPEAK UP MONDAY was created by the so-called "Tourism Architect" Robert Ian Bonnick to introduce special people with special stories to a wider audience. To connect people with each other, to be inspired by each other. "Own your uniqueness" was the title of the launch.
The first panel of the interview format featured a female powerhouse. Bhavna in the middle, representing Robert, interviewed Success Coach Nathalie (right) and Presentation Trainer Cathy.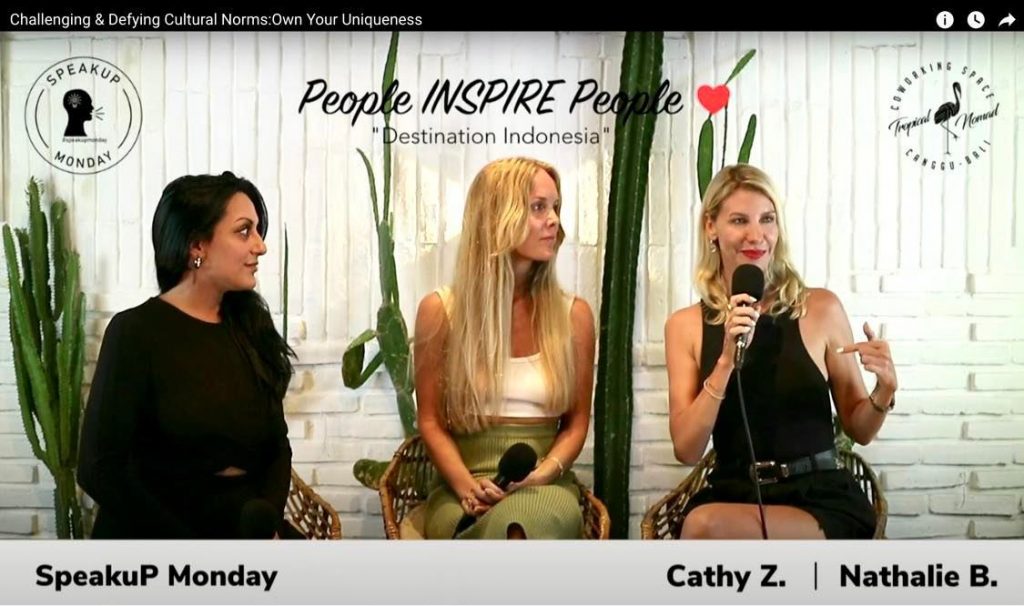 They talked about their own uniqueness and how all three women have managed to integrate it more and more into their own lives. Listening less to what others think and following one's own intuition - away from the cultural and social influences of one's own country of origin - was described by all three as equally challenging and essential in order to lead a fulfilled and happier life.